Is your home improvement/design business on Houzz yet? If not, what are you waiting for?
Fact: Houzz has over 16 million unique visitors a month who are interested in home improvement and design.
What is Houzz?
Houzz is the leading online platform for home remodeling and design. This is the site where consumers who are interested in taking on a home renovation/design project go to find inspiration, get reviews on different companies, and then connect with the company, contractor or designer of their choice. Relationships and trust between the consumer and contractor/designer are built on Houzz.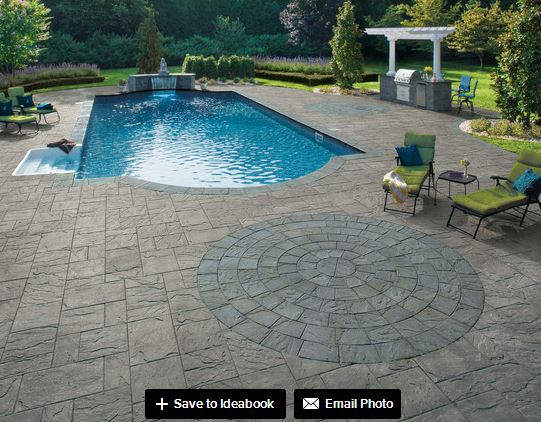 How do consumers use Houzz?
Once a consumer creates their "Houzz profile," they start looking for pictures from contractors and designers – IN THEIR AREA – to post to their "ideabooks." (What are "ideabooks"? These are places in the profile where consumers will store the different pictures they like for different projects). They store these pictures so that one day in the near future, they can employ (LOCAL) businesses for their projects.
What are the main benefits to creating a Houzz business profile?
1. Home improvement/design customers will make their decisions based on visuals. Houzz is a visual platform where consumers have the opportunity to see pictures of your jobs. This is how they know whether or not they like the work you do.
2. Clients are looking to remodel within a year.
Unlike any other form of media, people on Houzz are looking to do a home project! They are on Houzz to find that special business that does amazing work and which they can also trust.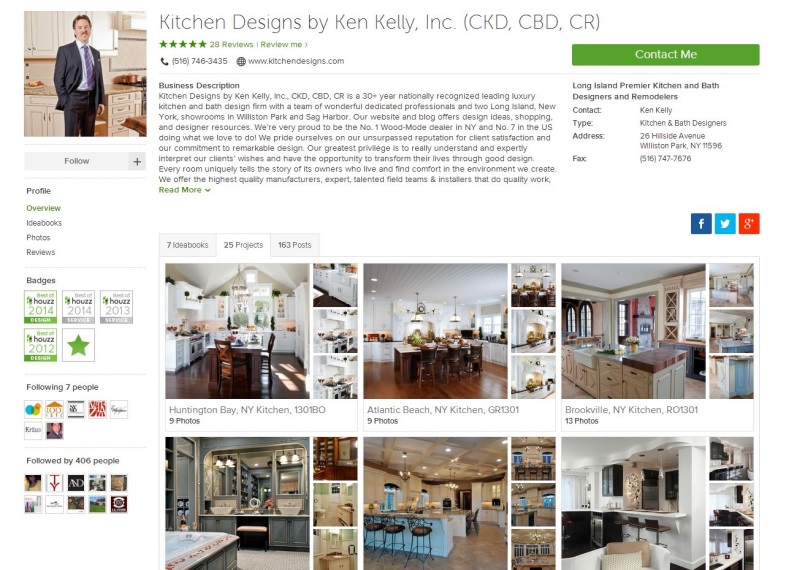 3. Connect with people in your area.
Because when people are actually in the planning phase of projects, they are looking for businesses that are nearby.
4. You can give advice/answer questions potential customers may have.
This helps to build trust and relationships with different people. By helping them, they may see you as an expert in your field.
5. It helps your SEO efforts.
Houzz often ranks high when it comes to searching for home improvement/design businesses.
Are you ready to create your Houzz business profile? Be sure to follow these tips to create the best profile you can!
1. Thoroughly fill out every section when creating your profile.
Don't leave any section blank; give potential customers as much information that you honestly can. This helps them to clearly understand your business – and even more importantly, know how they can contact you!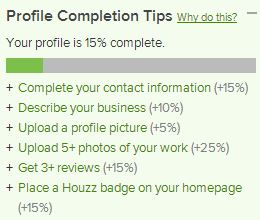 2. Upload high quality pictures.
Houzz is an extremely visual site, and uploading high resolution pictures is the best way to capture the eyes of your audiences.
3. Understand the difference between uploading "projects" and "ideabooks."
a. Projects are a group of pictures from one job. Be sure to take pictures of the entire job (and every detail) from a variety of angles. When titling these projects, keep them short and sweet, while being sure to mention where the project was completed (e.g., "Tropical Long Island Kitchen").
b. The "ideabooks" are where you can post pictures that have a common theme (e.g., "Outdoor Kitchens").
4. Houzz Badge.
Insert a "Houzz Badge" on your company's website. This will guide people who are on your website, encouraging them to visit your Houzz profile, where they can see pictures of your work and read reviews of your company.
5. Get Reviewed.
After completing a job, ask the client if they can log onto Houzz and write a review for you. The more positive reviews that are linked to your company, the easier it will be for future potential customers to see what a great business you have!
6. Community Interaction.
There are forums on Houzz where people pose questions, looking for answers from different businesses. The more questions you answer, the more you are seen as an expert, and the stronger relationships you start to build.
So again…is your home improvement/design business on Houzz?