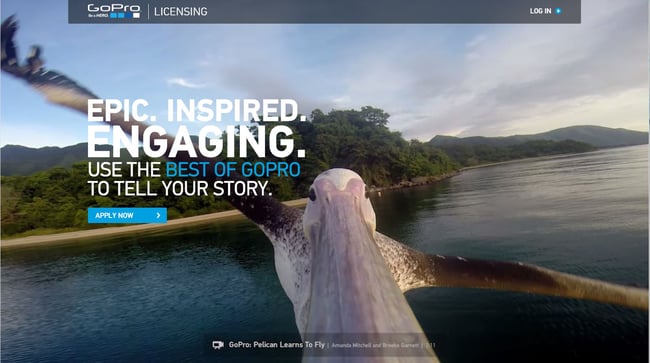 Brands have ever more options for platforms upon which to share videos with Facebook (which is looking to compete with YouTube), Vine, Periscope, Meerkat, etc. And now brands have a growing number of sources for video content. GoPro recently announced the launch of its premium licensing portal.
"The portal is unique in that it offers high production value content, all accessible from one source," Go Pro announced. "It also eliminates the pain points creative professionals have when sourcing content by helping them clear copyrights and likeness rights, easy access to creators' content and organized, efficient, time-saving tools to search, download and preview content to license for use in advertising, news and other media and entertainment."
What does this mean for advertisers?
Content production can be expensive and logistically complicated. An option to purchase quality, engaging video could appeal to creative directors and brand managers alike.
Shutterstock, iStockPhoto, Pond5, BBC Motion Gallery and Getty Images are among mainstays of stock video. Do advertisers really need a new source of video content?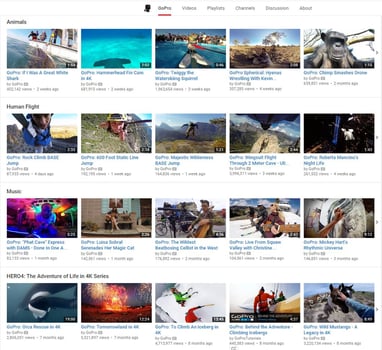 GoPro has become the camera of choice for amateurs and professionals, capturing action from below the sea to soaring above the clouds. In addition to its series of high-definition "HERO" cameras, the company also sells a series of mounts, such as a 3-Way Mount, Dog Harness, Surfing mount, Chest Harness and Suction Cup, making the cameras wearable and easy to set up for capturing action as its happening.
With thousands of GoPro videos from around the world shared daily across social networks, and video that is shot on GoPro going viral regularly, as Archie Bland of The Guardian wrote last fall, "Like Google or Xerox, 'GoPro' is one of those branded proper nouns that has been so successful that it has become a verb. " What sets GoPro videos apart is the authenticity of the moment and the ability to get shots from perspectives that were previously only possible with big budget shoots and special equipment.
As Bland observes, "That's how virality, and GoPros, function: no amount of editing can be as powerful as a glimpse of something out of the ordinary, and no camera is more likely to catch that glimpse than one that keeps rolling…"