Happy National Chili Day!
To celebrate, our very own Dillon Winegar, Jr. Marketing Analyst, created an amazing agency-wide chili party. We sat down to get the scoop on taking on this chili challenge.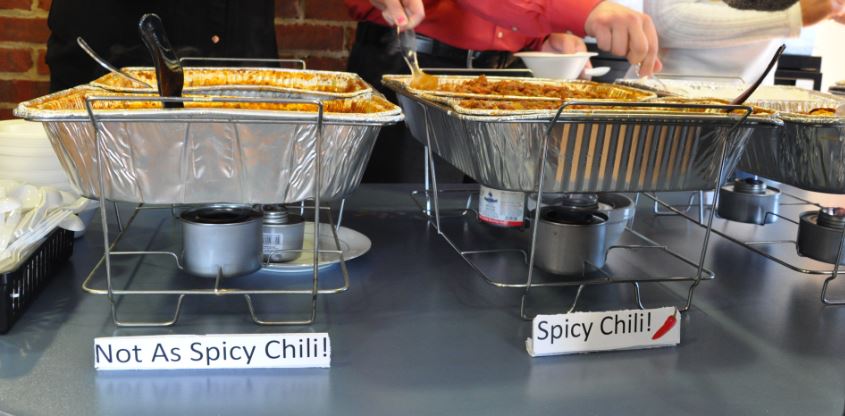 So Dillon, tell us what inspired you to host an EGC Chili Fiesta to celebrate National Chili Day?
I love chili – like any chili I can get a spoon into.
Let's go back.
I was on the crew team my sophomore year of college, and as any rower knows, your average day is comprised of four things – eating, sleeping and practice. That being said, most of the friendships I made on the crew team were built around food. When the fall hit and the temperatures dropped, we would sit in our boats, freezing cold and soaking wet dreaming of all of the warm things we would eat after practice.
Ever since, chili, for me, is my favorite way to connect with people and build stronger friendships. As silly as that may sound, I thought there could be no better way to connect with my colleagues during this frigid winter.
(I'll let you in on a secret. I've actually had the date for National Chili Day on my work calendar since September.)
We have some pretty talented chefs among us here at EGC. Feeling the pressure?
A few people have been throwing shade, but I'm not worried. I'm cool as a cucumber. Chili is what I do. At the end of the day, I know that most of the people here love to eat, and hang out and if nothing else goes right tomorrow, everyone can at least enjoy a break from their desks bonding with each other.
To prepare, have you reflected on your years of chili study? Any chili masters you particularly want to call out who've helped you on your chili journey?
I was actually just thinking of the first time I ever made chili. I was in third grade and my mother and I were sitting at the kitchen table. She was looking through cookbooks, trying to find something for dinner. I was across the table, looking through the children's cookbooks she had pulled out for me to look through.
I asked her if I could pick a recipe and cook it for dinner, to which she happily said "yes." I flipped through the cookbook, pointing at every single recipe along the way asking, "how about this?" (Literally every recipe from breakfast through dinner.) Finally, we got to Corny Chili, which to my surprise, got an OK.
Let's just say that my brothers (and secretly parents) hated my Corny Chili. I absolutely loved it. That was basically the start of my love affair with Chili.
Are you feeling warmed up and ready to rock some chili today?
The recipe that I have prepared for EGC's Chili Fiesta is actually the same one I've been working on for the past seven years. I've never cooked chili in this large a quantity before and actually had to buy a last minute 16-quart stock pot to finish the second batch.
I'm fairly confident that both the spicy and not-as-spicy renditions of the chili will be awesome. I'm also making a traditional Southern chili (no beans) for the party. It's a new, simple recipe I'm trying out. I was having my doubts about this recipe originally, but I'm actually most excited to try that version when it's done cooking.
Any tips for aspiring chili chefs?
Chili is a really easy thing to make. Most of the time you're just throwing a bunch of stuff into a pot and cooking it forever. Find a recipe you like, something that has a good base (I like 80% lean ground beef and spicy Italian sausage), and go from there.
Make the recipe to the "T" the first time and right after you dig in, go back to the recipe and make notes. Was it too spicy? Did I make too much? Did your friends and family like it? When you go back and make it again, just let the chili "speak" to you. Get on the same wavelength as your ingredients and really feel their vibe.
I use my recipe card as a guide at this point, remembering what I changed from the last time I conjured up a batch of chili. The recipe now is 75% different than what it originally started out as, but it's my recipe and it's delicious.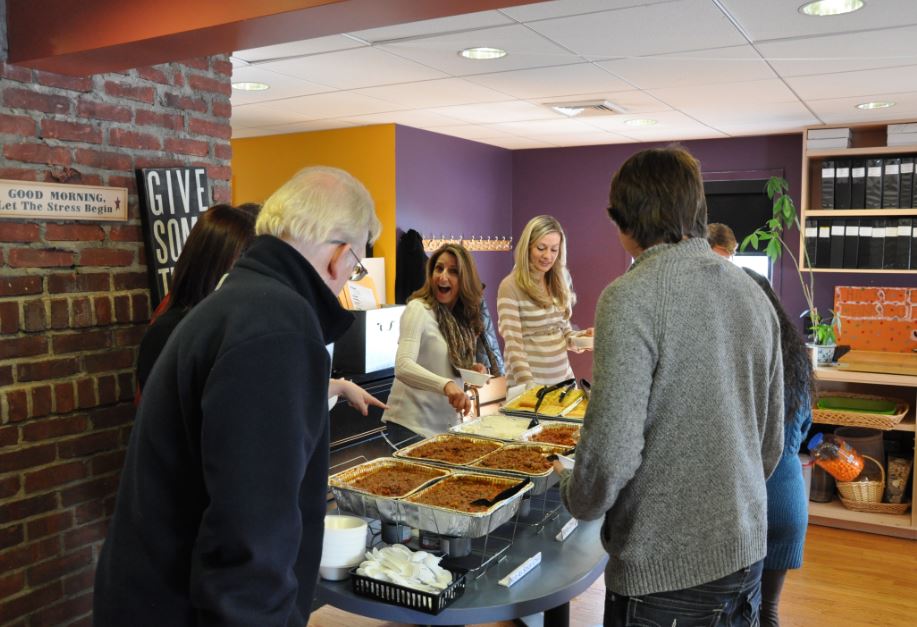 So what's next for you in the world of chili mastery?
I'm pretty happy with where I'm at right now. That being said, I'm most likely going to wait a few years before adventuring further into the world of chili. My feet are more than wet in the chili pool, so I'm going to wait, and respect the meal before going further.
After this experience I can definitely say that I don't really ever want to pursue a career in catering. I think I'll just stick to my annual chili party for the time being.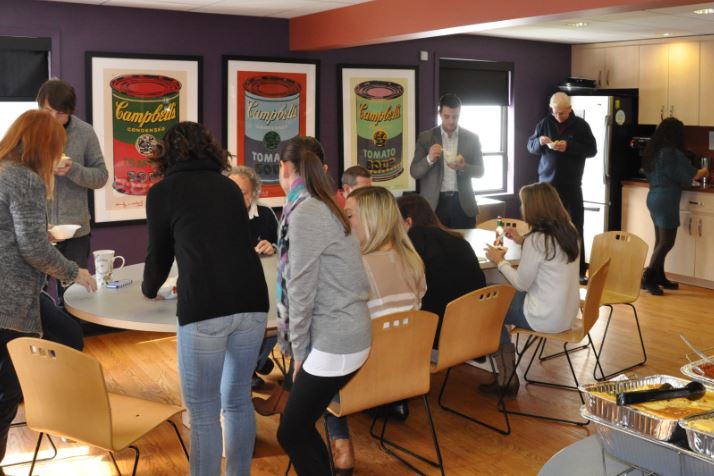 Any other signature dishes you're planning to unveil for the hard-working, hungry EGC team?
Oh, good question. Hm...