Now that every brand and local hardware store is utilizing Pinterest to promote the "lifestyle" of their market and drive relevant traffic back to their website, how can you track the success of this platform? Is the time and effort that you spend on creating boards and sharing pins really paying off? Pinterest Analytics are not new but very valuable and as the network opens up its advertising platforms this year, it will be important to include these metrics into reporting.
Pinterest has only opened up the Promoted Pins platform to selected advertisers as of right now, but there is still plenty of data to shift organically through from the content you are sharing. Upon entering the dashboard for Analytics, there are three options of data to digest. There are Pinterest Profile metrics, Audience metrics, and Activity from your website.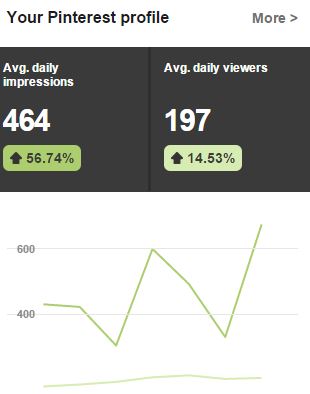 Your Pinterest Profile includes metrics that will determine how engaging your pins are on the social platform and how many people are utilizing them daily.
Metrics Include:
Avg. daily impressions
Avg. daily viewers
Avg. daily repins
Avg. daily repinners
Avg. daily clicks
Avg. daily visitors
Most repinned pins
Best in search
Why is it important?
It is important to populate your Pinterest community on a regular basis, and these metrics will show the response rate and activity from the community you are building. Creating these relationships and enhancing them ensures exposure and brand consistency.
Your Audience Analytics depicts where your audience depicts where your audience is pinning from and what their other interests on Pinterest are. This segment will also give you monthly data that shows the correlation between users and engagement. Accessing this data will help you to determine additional or off-brand content that you may want to share.
Metrics Include:
Avg. monthly viewers
Avg. monthly engaged
Country audience #
Metro audience #
Language audience #
Gender
Why is it important?
If your Pinterest strategy includes pinning multiple product images and links to your page and hoping that people will share them, you are not contributing enough to the community. Pinterest is a lifestyle inspiration network, and these metrics will clue you in to the type of lifestyle your audience is actively engaging in. This data will help to teach you more about your audience than what you might have known before (and even be a helpful tool to share new types of content).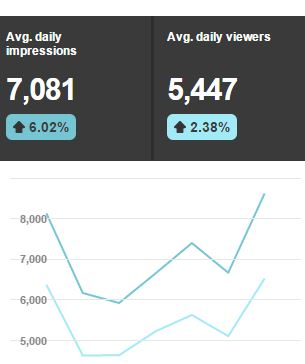 The Activity from your website segment is a necessary tool that will confirm the kind of content that is getting pinned the most often from the website. The data shared here measures the outbound Pinterest activity from your site only.
Metrics:
Avg. daily impressions
Avg. daily viewers
Avg. daily repins
Avg. daily repinners
Avg. daily clicks
Avg. daily visitors
Avg. daily pin creates
Avg. daily pinners
Top pin impressions
Top pin clicks
Top pin repins
Top pin Likes
Why is it important?
Like Google Analytics (but better), this segment will detail what happens when a piece of content or product gets pinned from a link on your site and becomes "social" on Pinterest. It is a fantastic way of learning about what product or content resonates with audiences. If you haven't activated this segment of data by verifying your website, you will not be able to access this data!
Conclusion:
Social media strategies are multi-channel and multi-purpose. By measuring and analyzing the daily and monthly efforts of engagement and sharing unique, user-generated content and branded content, brands can identify new opportunities. According to the Pinterest blog, Lowe's found a hidden gem from using Pinterest Analytics. It is important to scale your time on each social network and know that the effort being put into the strategy results in positive brand experience, sales, engagement, or another goal for your brand.